Hella Jongerius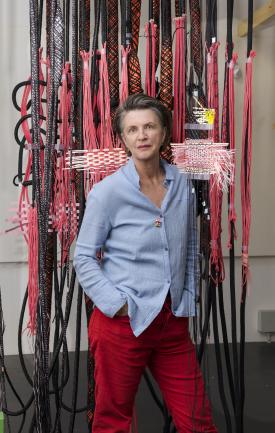 Lives and works in Berlin (Allemagne).
The designer Hella Jongerius (born in 1963) has become known for the manner in which she fuses industry and craft, high- and low-tech, traditional and contemporary.
After graduating from Eindhoven Design Academy in 1993, she founded the Jongeriuslab studio, where she has pursued independent projects and also created products for major clients, including Maharam (New York), KLM, Kvadrat rugs and Royal Tichelaar Makkum (Netherlands), Ikea (Sweden) and Vitra (Basel). She has been the Art Director for colours and materials at Vitra for many years. Hella Jongerius leads on the same front fundamental research and industrial developments. A little more than two years ago, she wrote with Louise Schouwenberg a manifesto entitled Beyond the New which conspired frenetic desire for novelty in production, highlighting the need for common reference to fragile know-how, in ethical and societal considerations. This text but also the entire career of Hella Jongerius has a considerable influence on younger generations of creators. Works by Hella Jongerius have been shown at museums and galleries such as Cooper Hewitt National Design Museum and MoMA (New York), Design Museum and Victoria & Albert Museum (London), Museum Boijmans Van Beuningen (Rotterdam), Moss Gallery (New York) and Galerie kreo (Paris). In 2017 Hella Jongerius was awarded the Sikkens Prize.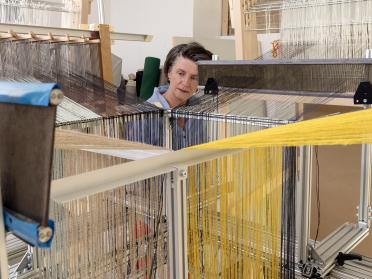 Exhibited at Lafayette Anticipations