Camille Blatrix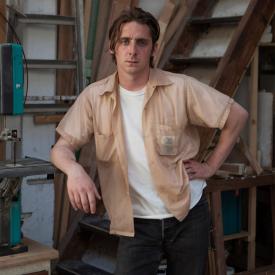 Born in 1984 at Paris (France).
Lives and works in Paris (France).
Camille Blatrix's sculptures present themselves as artifacts from a near future, emulating the forms of everyday objects while obscuring their own purpose.
Machine-like in their appearance, the surfaces of his works disguise the artist's labor, as each sculpture combines elements that are industrially fabricated with those that are meticulously handcrafted using a variety of traditional techniques. In his practice, Blatrix interjects coded references, allowing initially anonymous objects to become an apparatus for recording fleeting emotions and interactions. In 2018, his work included in group exhibitions at Palais de Tokyo, Paris, Hessel Museum of Art and the CCS Bard Galleries, Annandale-on-Hudson, and MRAC, Serigan. Additionally, Blatrix had a solo exhibition at Taylor Macklin, Zurich. Past solo exhibitions include Galerie Balice Hertling, Paris, 2017, CCA Wattis, San Francisco. 2016, and Mostyn Museum, Wales 2015. Blatrix participated in the 2015 Lyon Biennale. Camille Blatrix studied at the École Nationale Supérieure des Beaux-Arts in Paris. In 2014, he received the Prix Fondation d'entreprise Ricard.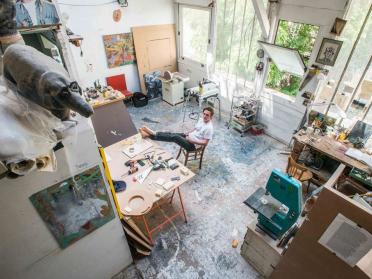 Exhibited at Lafayette Anticipations
Works from the Collection