Installation
Collection:
Fonds de Dotation Famille Moulin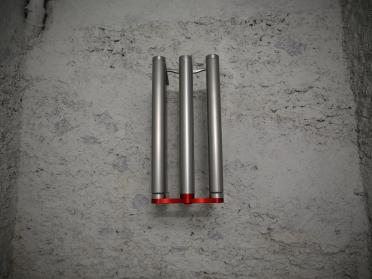 Despite a smooth, glazed appearance and the aesthetics of standardized production that features them, Camille Blatrix's pieces seek to establish an emotional and poetic connection with the viewer, thus blowing the heat or the cold.
These animated machines show the worrying condition of bodies in today's world. Inspired by advertising and film strategies that manipulate emotions, fears and fascinations,
Camille Blatrix
continually questions, admires and depreciates stereotypical images, as well as their impact on our imagination and feelings.