"Wild Relatives", Jumana Manna : screening and discussion
Wednesday 18 Jul 2018 from 5:30pm to 6:30pm
Saturday 28 Jul 2018 from 9am to 10am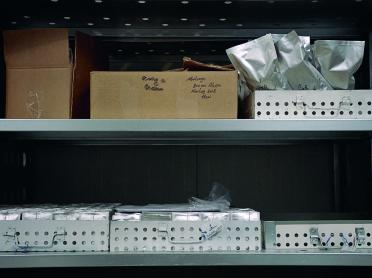 In parallel to her series of sculptures Khabia series exhibited in Lafayette Anticipations' Le centre ne peut tenir, Jumana Manna presents her movie Wild Relatives at the movie theater Le Luminor — two steps away from the Fondation.
In recent projects, Manna has used film and sculpture to recompose various archival materials that pertain to historical narratives of the Levant and northern Europe as separate and relational geographies. These works have explored the ways in which economic, political and interpersonal forms of power condition architectural sites as well as human and plant life. Manna has a particular interest in the erasures that accompany various modern scientific preservation practices; her projects challenge the binary constructions of a pure and unchanging heritage on the one hand, and the embrace of innovation on the other.

In her newly commissioned work Wild Relatives, Manna follows the matrix of hierarchies and relationships involved in a transaction of seeds between the Norwegian town of Longyearbyen in Svalbard, an island in the Arctic Ocean, and the Bekaa Valley in Lebanon. The film travels the path of these seeds and traces motifs of extracting and placing different life forms from and into the ground, back and forth from dry lands to permafrost.

Full rate: €9,50
Reduced rate: €7,50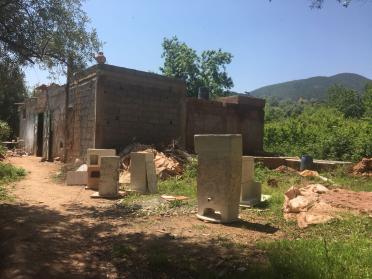 Jumana Manna is a Palestinian artist working primarily with film and sculpture. Her work explores how power is articulated through relationships, often focusing on the body and materiality in relation to narratives of state-building, and histories of place.
Jumana Manna received a BFA from the National Academy of Arts in Oslo and an MA in Aesthetics and Politics from California Institute of the Arts. She has participated in multiple festivals and exhibitions, including the BAFICI, IFFR Rotterdam, Tate Modern, Marrakech Biennale 6 and The Nordic Pavilion, 57th Venice Biennale. Manna was awarded the A.M. Qattan Foundation's Young Palestinian Artist Award in 2012, the Ars Viva Prize for Visual Arts and was nominated for the Preis der Nationalgalerie für junge Kunst in 2017.