Jumana Manna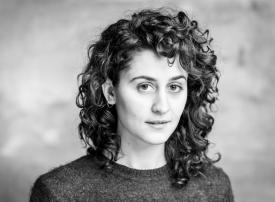 Born in 1987 at Princeton (États-Unis).
Lives and works in Berlin (Allemagne).
Jumana Manna is a Palestinian artist working primarily with film and sculpture. Her work explores how power is articulated through relationships, often focusing on the body and materiality in relation to narratives of state-building, and histories of place.
Jumana Manna received a BFA from the National Academy of Arts in Oslo and an MA in Aesthetics and Politics from California Institute of the Arts. She has participated in multiple festivals and exhibitions, including the BAFICI, IFFR Rotterdam, Tate Modern, Marrakech Biennale 6 and The Nordic Pavilion, 57th Venice Biennale. Manna was awarded the A.M. Qattan Foundation's Young Palestinian Artist Award in 2012, the Ars Viva Prize for Visual Arts and was nominated for the Preis der Nationalgalerie für junge Kunst in 2017.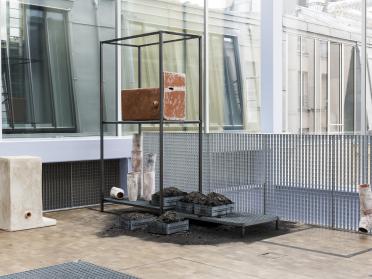 Exhibited at Lafayette Anticipations