Kenny Dunkan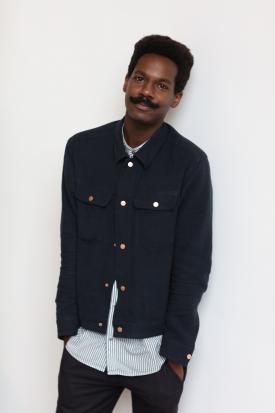 Born in 1988 at Pointe-à-Pitre (Guadeloupe) (France).
Lives and works in Paris, Zurich (France, Suisse).
Kenny Dunkan grew up on the island of Guadeloupe. He regularly takes his inspiration from the visual culture of the Caribbean, in particular its carnivals, renowned for their reversal of social, cultural and political roles, in order to develop a corpus of work that addresses the French colonial heritage and its persistent or ongoing modes of representation.
For this, Dunkan often uses his own body, which he spotlights via different media, from video to performance, as well as sculpture and assemblage. A graduate of the École nationale des Arts Décoratifs de Paris in 2014 with the congratulations of the jury, he was the winner of the ADAGP Visual Arts Prize at the Salon de Montrouge in 2015. From 2016 to 2017, Dunkan was a resident at the Villa Médicis (the French Academy in Rome).
Exhibited at Lafayette Anticipations