Daniel Steegmann Mangrané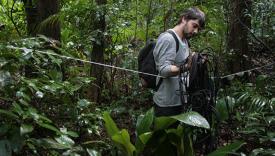 Born in 1977 at Barcelone (Espagne).
Lives and works in Rio de Janeiro (Brésil).
From drawing to film, passing through sculpture, installation and landscape interventions, his work questions our relationship to the environment and invites the viewer to be physically involved in his projections and displacements.
Steegmann Mangrané's taste for sensory experiments can be found, among others, in
16 mm
(2015),
Phantom
(2015),
Spiral Forest 2
(2015) and
A Transparent Leaf Instead Of The Mouth
(2016-2017). According to the artist, "Melding the interior and exterior of an exhibition is one of the first duties of art: the museum space can no longer be a space for the accumulation of artefacts, insulated and protected from the outside world, but must become a place where our relationship to objects and reality is reconfigured."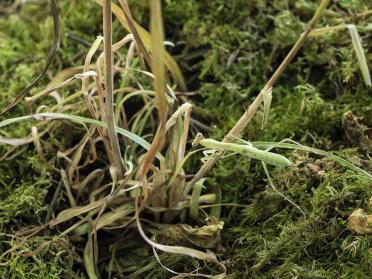 Exhibited at Lafayette Anticipations
Works from the Collection