Boris Charmatz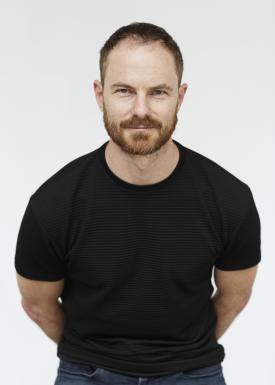 Born in 1973 at Chambéry (France).
Lives and works in Bruxelles (Belgique).
Boris Charmatz is a dancer, choreographer and artistic director.
Dancer, choreographer and artistic director of [terrain], Boris Charmatz subjects dance to formal constraints that redefine the field of its possibilities. From Aatt enen tionon (1996) to SOMNOLE (2021), he has created a series of landmark pieces in parallel with his activities as a performer and improviser (notably with Médéric Collignon, Anne Teresa De Keersmaeker and Tino Sehgal).
From 2009 to 2018, Boris Charmatz directs the Musée de la danse, Centre chorégraphique national de Rennes et de Bretagne.
In September 2022, he will take over the direction of the Tanztheater Wuppertal Pina Bausch and will develop a new Franco-German project with [terrain].
Boris Charmatz is also an artist accompanied by Charleroi danse (Belgium) for three years (2018-2021).from 2018 to 2022.