× Cancel ×
Lala &ce
Saturday 12 Dec 2020 from 4:45pm to 7pm
Sunday 13 Dec 2020 from 4:45pm to 7pm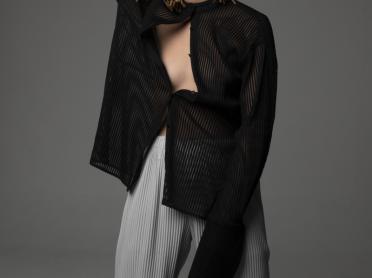 Lafayette Anticipations is delighted to welcome Lala&ce for two dates before the release of her debut album in January on All Points. She will be accompanied by the duo from the bubbling Boukan Records label, Bamao Yendé & Le Diouck, on Saturday and by the producer and NTS resident Crystallmess on Sunday.
Lala &ce's musical universe and her nonchalant voice have been arousing the enthusiasm of the public and the press since her debut in 2016. Deep voice, badass attitude, Lala &ce is now on the way to turning French hip-hop upside down with its coded flow. Being the only woman in the 667 collective - a group of rappers from Dakar in Lyon - she went into exile in London where she started by producing cloud rap tracks, slowed down to the extreme in which she talks about seduction, powerful women and difficult awakenings.

With the release of her first album this January and her upcoming collaboration with the electronic producer Low Jack, she should be on everyone's lips by the start of the 2021 academic year.

Saturday 12th December
Lala &ce + Bamao Yendé & Le Diouck (support)

Bamao Yendé is the head of the multi-cultural label Boukan Records and imposes a vision of free and eclectic electronic music. With his friend Le Diouck, they impose themselves as bubbling agitators of the French underground electronic scene, after the release of their latest EP "55 Degrees".

Sunday 13th December
Lala &ce + Crystallmess (support)

Crystallmess is a DJ, producer but also a writer and artist, keen to highlight past and present sub-cultures. Her approach as a DJ and producer, goes from abrasive zouk and dancehall to afro-trance and Detroit techno... She is currently in residency in our production workshops after being selected in our call for production support project "A l'oeuvre!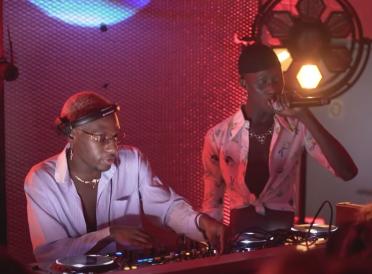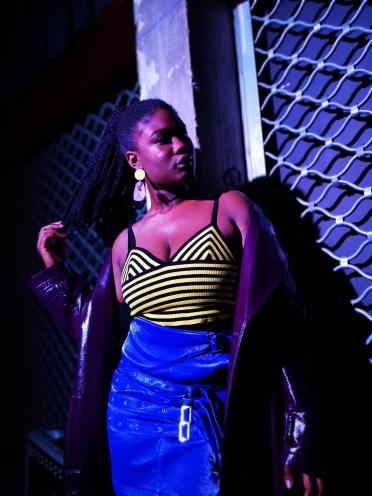 L'univers musical et la voix nonchalante de cette artiste suscitent l'enthousiasme du public et de la presse depuis plus d'un an maintenant.
Seule figure féminine du collectif 667, connue pour ses prods sinueuses, elle se distingue avec des morceaux tels que "Trap" ou "Bright", dont les clips ont dépassé les 50 000 vues en deux jours. Lala &ce s'adapte à nombre de genres musicaux et collabore avec des artistes tels que Retro X ou Hi Chloe. Sa collaboration avec le réalisateur Kevin El Amrani pour le clip de PDL (Poussière de Lune) souligne le côté sombre et mystérieux de cette artiste aux prods brumeuses.
Christelle Oyiri aka Crystallmess is a DJ, producer but also a writer and mixed media artist keen on shedding light on past and present subcultures.
Her DJ style is eclectic yet cohesive, relying more on textures, sound continuum and narrative rather than genres while still rocking the dance floor. Tackling the subjects of club culture, colonial alienation and alternative temporalities, she created "Collective Amnesia" in 2018. Inspired by Cybernetic Club Research Unit's Kodwo Eshun work on Afrofuturism and music, this multidisciplinary performance mixing film and DJing, and traditional vocal performance of griology celebrates the forgotten history of logobi, an urban Afro-French dance from the mid-00s merging hardcore techno and coupé décalé.
Tête pensante du label et projet multi-culturel parisien Boukan Records, Bamao Yendé impose une vision de la musique électronique libre et éclectique.
Aux côtés de son équipe de Boukan Records, ils ont promu à Paris des ambiances bouillonnantes jusqu'alors marginalisées dans la capitale, entre Garage House, Peckham broken beat, Kuduro, Highlife et Batida venues des quatre coins de l'Afrique via Lisbonne. Le jeune producteur-curateur de Cergy est implicitement animé par une seule et unique intention : faire tomber les barrières qui existent dans la vie nocturne en jouant certaines des musiques (noires) les plus chaudes produites ces dernières décennies.
Alumni de la plateforme européenne SHAPE en 2019, il passe des clubs les plus underground aux festivals les plus importants, en travaillant constamment sur ses prochains EP.
Le travail du musicien parisien Le Diouck s'inspire en grande partie du Sénégal et de sa vie quotidienne en France.
Il y a deux ans, son ami DJ Bamao Yendé lui demande de chanter sur un morceau et ils créént ensemble le groupe Nyoko Bokbae. Aujourd'hui, il chante en trois langues : Wolof, français et anglais. "Chanter la langue maternelle de ma mère est une grande fierté pour moi, et mélanger ces trois langues est très groovy".
Il va bientôt sortir de nouvelles musiques chez Boukan Records, tout en marchant pour des artistes comme Comme des Garçons et en jouant dans une campagne de Gucci. Le Diouck croit en sa génération : "Nous devons réaliser que c'est à nous de prendre les choses en main afin d'élargir une manière d'être pacifique et bienveillante, mutuellement parlant, pour les autres générations à venir", dit-il.
Sa musique vise à exprimer la beauté de ces cultures qui l'ont façonné, et c'est aussi ce qu'est sa cause : "la liberté d'expression dans le monde, tout simplement".