Christelle Oyiri / Crystallmess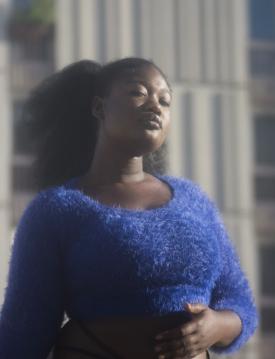 Lives and works in Paris (France).
Christelle Oyiri aka Crystallmess is a DJ, producer but also a writer and mixed media artist keen on shedding light on past and present subcultures.
Her DJ style is eclectic yet cohesive, relying more on textures, sound continuum and narrative rather than genres while still rocking the dance floor. Tackling the subjects of club culture, colonial alienation and alternative temporalities, she created "Collective Amnesia" in 2018. Inspired by Cybernetic Club Research Unit's Kodwo Eshun work on Afrofuturism and music, this multidisciplinary performance mixing film and DJing, and traditional vocal performance of griology celebrates the forgotten history of logobi, an urban Afro-French dance from the mid-00s merging hardcore techno and coupé décalé.