Francesc Ruiz, House of Fun
Friday 03 Jun 2022 from 5pm to 9pm
Saturday 04 Jun 2022 from 11am to 7pm
Sunday 05 Jun 2022 from 11am to 7pm
Presented by Florence Loewy (Paris, France)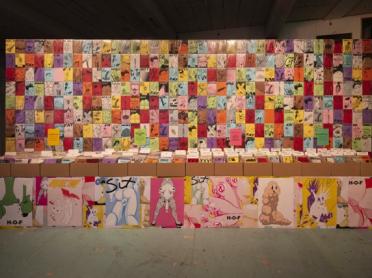 House of Fun is as a short-lived comic book store that invites us to experience radical freedom of expression.
It features exclusively alternative hentai (sexually explicit manga), exploring extreme fetishes and sexual imagery that challenge the ability of drawing and caricature to represent new bodies and desires.

The bookshop features over 4000 fanzines that create an image of a community of discerning consumers of pornographic drawings and xenomilitants of the 'new flesh'. It is a meeting place for subcultures, but also a safe space to explore and share new ideas, to push the boundaries of representation.

Originally created for Momentum, Nordic Biennial of Contemporary Art, in Moss, Norway.