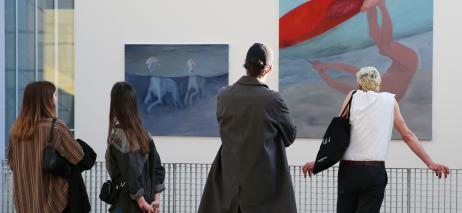 Specific tours and workshops are proposed to all teachers, partners, works councils or social associations who wish to come in groups. By encouraging artistic discovery and exchange between the participants and the cultural outreach team, several formats and approaches are offered to meet the needs and desires of each person.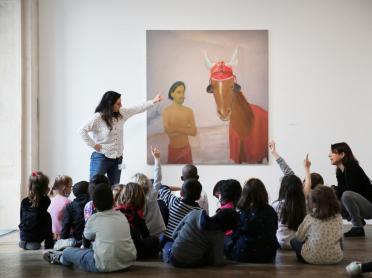 School groups
Visits guided by a mediator are proposed to teachers and their classe s to discover the world of the artists. We are also at your disposal to develop educational projects according to your programme and the level of your students. To prepare your visit of the Au-delà exhibition, we provide you with this educational file.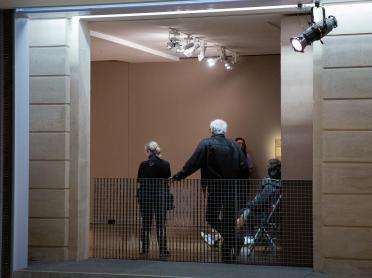 Publics in the social sphere
The Fondation maintains tight relations with many partners committed to the public who are far from culture, such as Culture et Hôpital, the Fondation culture et diversité, Emmaüs, France Alzheimer…
The Fondation takes particular care to establish its collaborations in a dynamic of well-being through art, and encourages the construction of initiatives around art therapy.
Since its opening in 2018, several artistic projects between associations and artists have also been designed by Lafayette Anticipations.
Projects can be developed in a dialogue with each structure.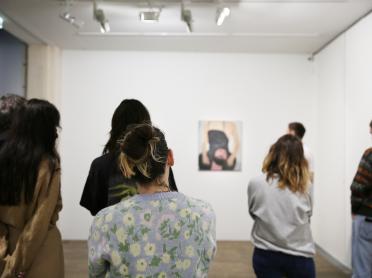 Companies and associations
If you would like to visit the Fondation, the exhibition or the unique architecture of the building with collaborators, members or partners, please contact the cultural outreach team to organize a specific tour.