Valentin Noujaïm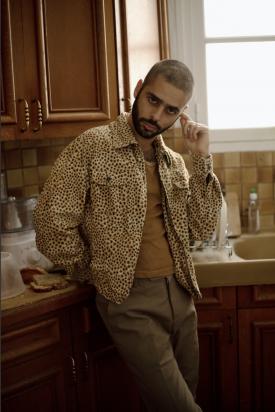 Valentin Noujaïm graduated in 2020 from the Fémis film school in the script department.

He directed a first documentary film, Avant qu'elle oublie Héliopolis, as well as an experimental film, L'étoile bleue, supported by the Doha Film Institute and the AFAC and presented at the Visions du Réel international festival in Nyon (2020) in international competition.
His first short fiction film, Les Filles destinées, was supported by the CNC and is currently in distribution. In 2021.22, he is in residence at Artagon in Marseille and is making a new video and installation entitled the Pacific Club, supported by the Doha Film Institute and the Ile-de-France Region.
In 2022.23, he is selected for the Salon de Montrouge in Paris and the Getting Real Biennial in Los Angeles. He is also in residence at the Ateliers Médicis in Paris, at the Villa Médicis in Rome in June, and "Guest student" at the Städelschule for 3 semesters in video and installation with the Irish artist Gérard Byrne.