Shahryar Nashat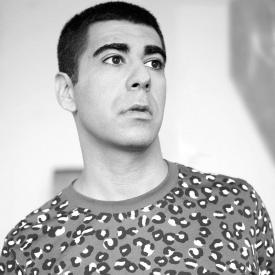 Born in 1975 at Téhéran (Iran).
Lives and works in Berlin (Germany).
Shahryar Nashat is laureate of the 2014 Lafayette Prize.
Shahryar Nashat's works are composed of fragments that intertwine baroque, humor, sensuality and insolence. His installations in which video occupies a prominent place, combine photography, sculpture, furniture and often question the magnetism of the art object, involving an equivalence between objects and bodies. Their presence in a space is always for the artist a subject of astonishment, fascination and desire.
Exhibited at Lafayette Anticipations