Mathieu Kleyebe Abonnenc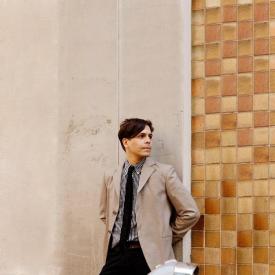 Born in 1977.
Lives and works in Metz (France).
Through a multi-faceted approach that encompasses his activities as an artist, researcher, curator and film programmer, Mathieu Kleyebe Abonnenc attempts to explore areas that have been neglected by colonial and post-colonial history.
The absence, obsession and representation of violence are just some of the topics explored in the work of this artist who proceeds by extraction and excavation, and works towards re-inscribing, in our collective history, individuals and cultural materials that have been silenced. Upcoming solo exhibitions include: Concerning Solitude, Fundación Jumex, Mexico; Vieux-Wacapou, Kunstforum Baloise, Basel and Musée départemental d'art contemporain de Rochechouart. His most recent solo exhibitions are: Maintenir la distance, Guyane Art Factory, Cayenne; Mefloquine Dreams, MMK, Frankfurt, (2016); Chimen Chyen, Paris (2015); Songs for a Mad King, Kunsthalle Basel (2013). He is represented by the Galerie Marcelle Alix in Paris.
Works from the Collection