Britain Can't Buy It
Beca Lipscombe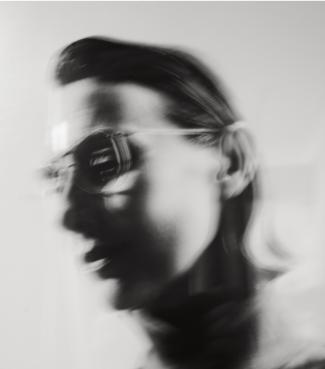 Born in 1973 at Edimbourg (Grande-Bretagne), lives and works in Edimbourg (Grande-Bretagne).
Medium:
Casting - Milled polystyrene covered in epoxy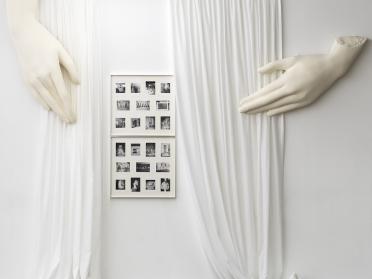 Combining museum design and history of fashion, this pair of hands made by Lafayette Anticipations' workshop is directly inspired by embraces created by set designer James Gardner for the exhibition "Britain Can Make It" (1946).
James Gardner (1907-1995) was a museum and exhibition designer. He was the leading UK designer for exhibitions including "Brussels World Fair" (1958), "The Festival of Britain" (1951) and "Britain Can Make It" (1946), a post-war exhibition of industrial and product design at the Victoria & Albert Museum. The former showed not only the flowers of national industry but also contemporary fashion for the first time at the museum. Atelier E.B has hung in the heart of this installation a series of photographs of the "Britain Can Make It" scenography.
Production specifications
The Fondation preserves and documents traces of the works at various stages of their creation (sketches, models, prototypes, etc.).
Usinage
Avec la fraiseuse CNC de l'atelier de production de la Fondation