Saturday Party!
Saturday 04 Mar 2023 from 2:30pm to 5pm
Parents and children must each have a ticket. All afternoon long.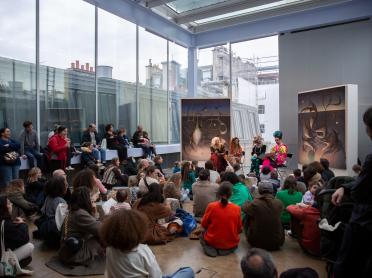 Lafayette Anticipations' family party is decked out in magic and takes on a fairytale-like atmosphere!

Enchanted artworks, magical objects and potions, dancing parades: take part in workshops and games on all levels and for all ages!