Residency opening - Cécile B. Evans
Friday 25 Nov 2022 from 7pm to 8:30pm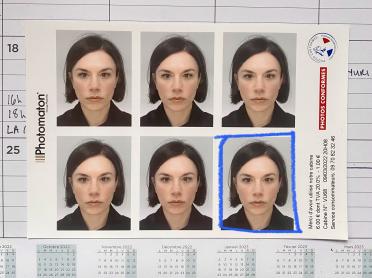 For this first session, they will informally introduce the project and some of its diverse research materials, themes, and questions.
At the nebulous beginning of the project, Evans is consulting with expert practitioners of voyance and medium guidance as a way to open parallel realities: political, historical, future, and ideological. They will share some of the discoveries as well as how these encounters could help guide the project as it comes into contact with obstructive systems of history, subjectivity, and linearity.
Cécile B. Evans is an American-Belgian artist living and working in London.
Evans' work examines the value of emotion and its rebellion as it comes into contact with ideological, physical, and technological structures. They are currently working on a new performance commission for the MOVE festival at Centre Pompidou Paris (FR). Recent selected solo exhibitions include 49 Nord 6 Est - Frac Lorraine (FR), Museum Abteiberg (DE), Tramway (UK), Chateau Shatto (US), Museo Madre (IT), mumok Vienna (AT), Castello di Rivoli (IT), Galerie Emanuel Layr, Vienna (AT), Tate Liverpool (UK), Kunsthalle Aarhus (DK), M Museum Leuven (BE), De Hallen Haarlem (NL), and Serpentine Galleries (UK). Evans' work has been included amongst others at Whitechapel Gallery (UK), Haus der Kunst (DE), Mito Art Tower (JP), Renaissance Society Chicago (US), the 7th International Moscow Biennale (RU), the 4th Ural Industrial Biennial (RU), Galerie Kamel Mennour (FR), Louisiana Museum of Modern Art, Copenhagen (DK), the 9th Berlin Biennale (DE), the 20th Sydney Biennale (AUS), Fundació Joan Miró, Barcelona (ES), and Musée d'Art Moderne de Paris (FR). Evans' films have been screened in festivals such as the New York Film Festival and Rotterdam International. Public collections include The Museum of Modern Art, New York (US), The Rubell Family Collection, Miami (US), Whitney Museum of American Art (US), De Haallen (NL), Castello di Rivoli, Turin (IT), Louisiana Museum of Modern Art, Copenhagen (DK), and FRAC Auvergne (FR).