Researching Postcapitalist Possibilities
Wednesday 26 Sep 2018 from 5pm to 7pm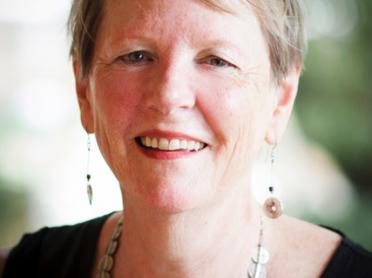 The current context of increasing global inequalities, accelerating environmental degradation and climate change, poses significant challenges to imagining and enacting other possible futures.
In this presentation, Katherine Gibson will introduce an agenda for researching postcapitalist possibilities developed by J.K. Gibson-Graham and the Community Economies Collective. This action oriented agenda combines a politics of language and reframing, a politics of the human and more-than-human subject, and a politics of collective action.

The presentation 'Researching Postcapitalist Possibilities' will be illustrated with examples drawn from recent research on manufacturing futures and collaborative attempts to redraw 'the economy' as a way of taking it back for people and the planet.
Katherine Gibson is a Professorial Research Fellow in the Institute for Culture and Society at the Western Sydney University. She is an economic geographer with an international reputation for innovative research on economic transformation and over 30 years' experience of working with communities to build resilient economies.
As J.K. Gibson-Graham, the collective authorial presence she shares with the late Julie Graham (Professor of Geography, University of Massachusetts Amherst), her books include The End of Capitalism (As We Knew It): A Feminist Critique of Political Economy (Blackwell 1996) and A Postcapitalist Politics (University of Minnesota Press, 2006). Her most recent books are Take Back the Economy: An Ethical Guide for Transforming Our Communities, co-authored with Jenny Cameron and Stephen Healy (University of Minnesota Press, 2013), Making Other Worlds Possible: Performing Diverse Economies, co-edited with Gerda Roelvink and Kevin St Martin (University of Minnesota Press, 2015) and Manifesto For Living in the Anthropocene, co-edited with Deborah Bird Rose and Ruth Fincher (Punctum Press, 2015).