My little lucky charm (workshop 6/10 years)
This workshop is designed by the artist Gaëlle Choisne.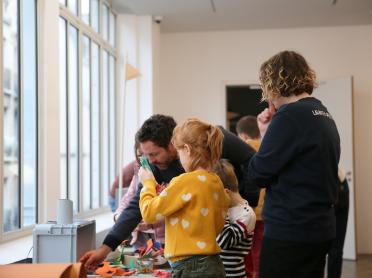 Children and adults make their own lucky charm together to summon good luck!

Seeing objects come to life, naming them, giving them super powers... each child is inhabited by magical projection faculties on the things that surround us.

* Children must be accompanied by at least one adult: parents and children must each have a ticket.