Launching of the catalogue "Le centre ne peut tenir "
Thursday 15 Nov 2018 from 6:30pm to 8pm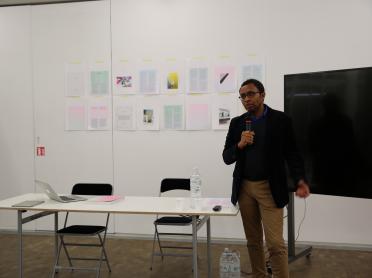 "Le Centre ne peut tenir" follows on from the exhibition of the same name at Lafayette Anticipations, from June 20 to September 9, 2018. Made in situ using Risograph printing, this catalogue retraces the exhibition in words and images. It also documents every event that took place there during the time it was open to the public.

All the works shown were original commissions, certain of which were produced in the foundation's studios. Similarly, the catalogue itself was devised as an art piece and created on-site using riso printing, one of the most popular publishing methods among artists in recent years. With more than 60 color pages of photographs, it is an impressive example of this technique, and the largest full-colour, riso-printed work ever produced to date by an art centre.

18:30: Presentation to the press and tour of the production studio

19:30: Catalogue launch and presentation by the author Pap Ndiaye 
of the work of Kenny Dunkan.
The historian and specialist in minority situations in France and the United States will discuss how skin colour and colonialism inform the work of contemporary artists.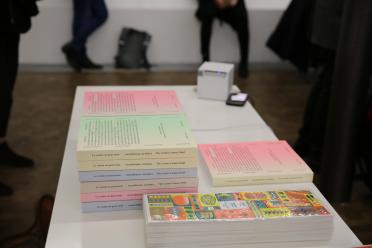 Pap Ndiaye est spécialiste d'histoire sociale des Etats-Unis, particulièrement des minorités. Il s'intéresse également aux situations minoritaires en France (histoire et sociologie des populations noires).
Normalien, agrégé et docteur en histoire, diplômé de l'université de Virginie (M.A.), il a enseigné en France (EHESS) et aux Etats-Unis (université de Pennsylvanie, New York University, Northwestern University). Il travaille actuellement à une histoire mondiale des droits civiques au 20e siècle, en envisageant cette question dans une perspective transnationale.
The lafayetteanticipations.com website uses cookies for audience measurement purposes.
By continuing your navigation on this site, you accept their use.