Launch of Mouvementements, Écopolitiques de la danse
Friday 17 Mar 2023 from 7pm to 9pm
Free access, without registration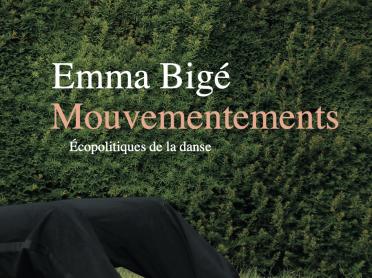 Discover Emma Bigé's first book, Mouvementements, Écopolitiques de la danse (La Découverte), an investigation into the relationship between dance and ecology, around the ways of dancing-feeling-thinking the entanglement of earthly creatures.
Emma Bigé dives, teaches, translates, writes and improvises with experimental dances and compost-oriented philosophies.
Her work includes two exhibitions-in-dance, Gestures of Contact Improvisation (Dance Museum, 2018) and Steve Paxton: Drafting Interior Techniques (Culturgest, 2019). Her first book, Mouvementements, Écopolitique de la danse is published by La Découverte in 2023. She teaches epistemology and textual practices in art schools, and the rest of the time she rolls on the floor.