The laboratory of memories (6-10 years)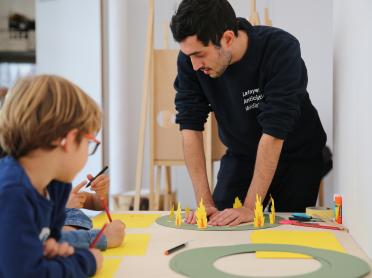 As a family, meet le Défenseur du Temps, the automaton that used to guard le Quartier de l'Horloge in Paris and that has been reactivated by the artist Cyprien Gaillard!
Parents and children are then invited to the workshop; to help the Defender recover his memory! Together, make his memories and master time using creative modules designed by artist Jean-Simon Roch.

* Please reserve one ticket per participating child (3-5 years old) and one ticket per accompanying adult. A child must be accompanied by an adult.