Joanne Robertson
Thursday 12 May 2022 from 8:30pm to 10pm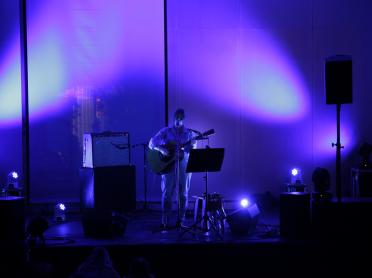 Known for the lyrical and enchanting beauty of her music, Joanne Robertson follows in the long tradition of folk musicians with a resolutely avant-garde style.

Magnetic and open to experimentation, she has collaborated with many of the leading figures of recent years including David Cunningham, Mica Levi, Jasper Baydala (Kool Music), composer Oliver Coates and of course her good friend Dean Blunt, from their sublime duet album (Walhalla) in 2017, to last year's masterpiece Black Metal 2.

Joanne Robertson has penned a series of solo albums hailed as brilliant extensions of the folk avant-garde - The Lighter (Textile), Black Moon Days (Feeding Tube), Wildflower (Escho) and Painting Stupid Girls (World Music).