The intimate visit
Thursday 23 Nov 2023 from 6pm to 6:45pm, from 7pm to 7:45pm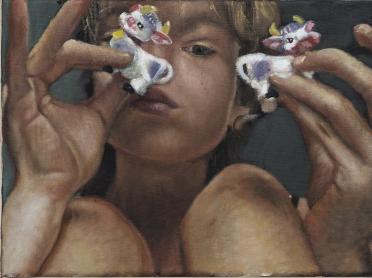 Experience the senses and memories of Issy Wood's works!

Hypnotherapist Juliette Verga-Laliberté will condition your body to intensify your attention to the paintings and summon your memory.

Using her hypnotic techniques, you'll discover some of the artist's paintings through a memory and family approach, echoing the objects represented by the artist and her obsession with intimacy.