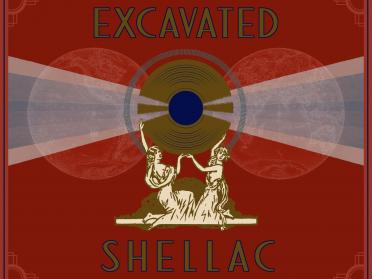 35min
Online event since 2 years et 4 mois
Online event since 2 years et 4 mois
Online event since 2 years et 4 mois
Excavated Shellac: Hidden Rarities from Global 78s
Thursday 03 Jun 2021 from 7pm to 8:35pm
Since 2007 and the creation of his website Excavated Shellac, Jonathan Ward has been offering a new gateway into the digging of non-western-centred music.
A collector of 78s, the American applies an almost scientific rigour to the quest for the primal sounds of countries as varied as Mexico, Kenya, Sweden, Armenia and Cuba.
If it is the disinterested fetishism of the collector that guides Ward in his quest, it is a desire to share that is closer to archaeology that drives him to publish his gems.

The hundred or so tracks that compose Excavated Shellac: An Alternate History of the World's Music, a compilation published at the end of 2020 by Dust To Digital, is an impressive corpus of tracks from various horizons and eras that exhume a totally unknown facet of humanity's musical heritage.

The discussion is moderated by Joseph Ghosn, author, musician, journalist and current editor of Vanity Fair.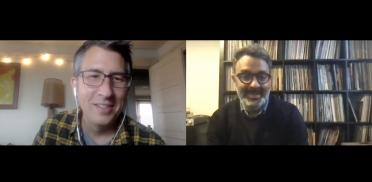 Jonathan Ward est un producteur et un collectionneur d'anciens enregistrements sonores commerciaux du monde entier, nommé aux Grammy Awards.
Depuis 2007, il publie ses écrits ainsi que des disques de sa collection sur le site Excavated Shellac, mais aussi avec le label Dust-to-Digital.
Joseph Ghosn is a journalist, he is deputy editorial director of Madame Figaro, after having directed those of Les Inrockuptibles, Vanity Fair France, Grazia and been editor-in-chief of Le Nouvel Observateur. Previously, he led the digital editorial teams of the Conde Nast group.
He started out writing about music, notably at Inrockuptibles, where he covered just about every genre. Since then, music has always accompanied his work, but also his Instagram, which he dedicates to personal reviews of records from his collection. He has a collection of Arabic 78s that he must listen to as soon as possible, i.e. as soon as he finds the right gramophone. He is also the author of essays on Sun Ra, La Monte Young, the Velvet Underground, which intersect with his articles on music, sound and records...