Why Are You Angry ?
Collection:
Lafayette anticipations - Fonds de dotation Famille Moulin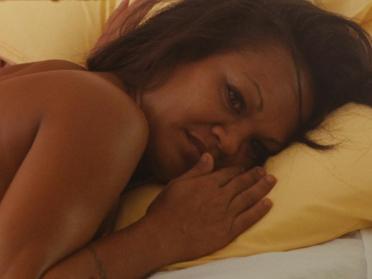 Rosalind Nashashibi and Lucy Skaer have been making videos together since 2005. Why Are You Angry? takes its title from an 1896 painting by Paul Gauguin. Shot in Tahiti in 16mm format, the film questions how our view of Polynesian women was built on the phallocentric, as well as colonial, point of view of the painter, whose works are so iconic. The two artists filmed several women sometimes going about their daily business, sometimes playing a game of silent living tableaux. That is what makes this film an intermingling of gazes —our gaze on the women, and their gaze on us— which takes into account how difficult it is, still today, to observe and represent the Other without resorting to mythology and fantasy.
Exhibitions
Portrait of a lady
Fondation Boghossian – Villa Empain;Régis Decroos, Bruxelles; Bruxelles (Belgique; Belgique)
from 09 Mar to 27 Aug 2022
You
Musée d'Art Moderne de la Ville de Paris, Paris (France)
from 11 Oct 2019 to 16 Feb 2020
Documenta 14, Athènes
Documenta - Grèce, Athènes (Grèce)
from 08 Mar to 16 Jul 2017
Production specifications
The Fondation preserves and documents traces of the works at various stages of their creation (sketches, models, prototypes, etc.).
Note d'intention des artistes
Réception artistique du film "Why are you angry?"
La vidéo est considérée comme un "modèle de représentation éthique d'autres cultures et des risques que cela peut engendrer"
La Fondation Lafayette Anticipations soutient le projet de plusieurs artistes dont celui des artistes Rosalind Nashashibi et Lucy Skaer.
Pré-acquisition de l'oeuvre "Why are you angry?" par le Fonds de dotation Famille Moulin