Suné Woods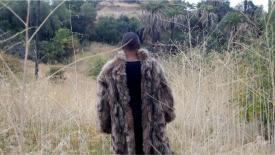 Lives and works in Los Angeles (United States).
Suné Woods is an artist living in Los Angeles. Her work takes the form of multi-channel video installations, photographs, and collage.
Suné Woods practice examines absences and vulnerabilities within cultural and social histories. She also uses microsomal sites such as family to understand larger sociological phenomenon, imperialist mechanisms and formations of knowledge. She is interested in how language is emoted, guarded, and translated through the absence/presence of a physical body.