Raphael Hefti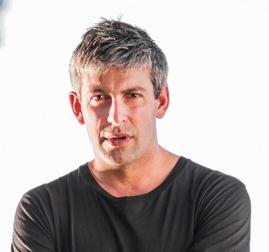 Born in 1978 at Bienne (Suisse).
Lives and works in Zurich et Londres (Suisse et Royaume-Uni).
Raphael Hefti's work revolves around the notion of the 'accidental'; in his pieces, he exhausts the properties of the materials used, their states and potential for transformation. The properties of these materials allow him to carry out experiments whose result is wholly uncertain: 'I cannot exactly anticipate the result of the things that I create, but when it is done, there is nothing else to be added.'
For the first book published by Lafayette Anticipations in 2016, the artist worked with the printer, implementing random differences in the print colours, faithful to his penchant for the perversion or subversion of production chains. Each book therefore, boasts its own unique cover, with a design unplanned from the outset. Raphael Hefti is an engineer by training and did a degree in electronical engineering in Zurich. He then continued his studies at the École Cantonale d'art de Lausanne (ECAL) and at the Slade School of Fine Art, London. His work has been shown in several monographic shows, notably at the CAPC, Bordeaux (2013); the White Cube Gallery, London (2013), and at the Camden Arts Centre, London (2012).