Radouan Mriziga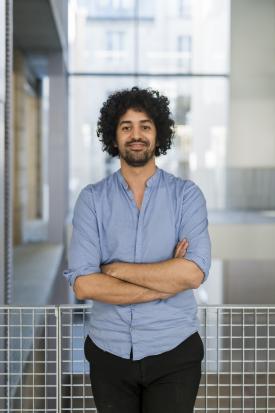 Born in 1985 at Marrakech (Maroc).
Lives and works in Bruxelles (Belgique).
Radouan Mriziga studied dance in Marrakech and in Tunisia before completing his training at P.A.R.T.S, from which he graduated in 2012.
Since 2014, the year of his first solo performance, ~55, which used his own body as a yardstick for a space that unfolded under the gaze of the audience, Mriziga has shown his work in many European festivals (Kunstenfestivaldesarts in Brussels, Tanzquartier in Vienna) as well as at biennials and international contemporary art events (Biennale de Marrakech, Sharjah March Meeting).
Exhibited at Lafayette Anticipations