Lucy Skaer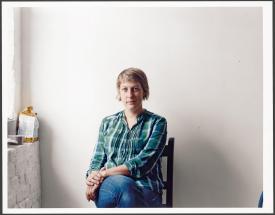 Lives and works in Glasgow, London (United Kingdom).
Lucy Skaer lives and works in Glasgow and London. A Glasgow School of Art graduate, she recently gained recognition in the international art scene. In 2007, she was one of the six artists nominated to represent Scotland at @labiennale and in 2009 she was nominated for the Turner Prize.
Fascinated by the history of art, Lucy Skaer combines drawing, large-format printing with sculpture and video to form installations where objects and images are transformed by different manipulations, distortions of scale and repetitions. These interventions give rise to a new interpretation of the things we think we know.
Exhibited at Lafayette Anticipations