Lucy Beech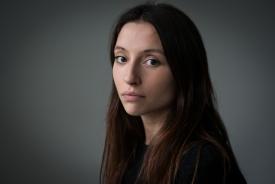 Born in 1985 at Hull (Royaume-Uni).
Lives and works in Berlin, Londres (Allemagne, Royaume-Uni).
Lucy Beech makes films that are often situated between documentary and fiction, and engage with communities of marginalized women.
The artist has explored how contexts such as biomedicine, death, wellness, diagnosis and illness involve the construction of narrative, focusing on power and the production of visibility in relation to the female body as well as structures of care, wellbeing and the economies deployed around these themes. Alongside her solo practice Lucy Beech has worked with Edward Thomasson (since 2007), with whom she develops choreographies that involve the live construction of sound. She has presented exhibitions and performances at: Tate Britain, Londres (2017); the Liverpool Biennale (2016); Maureen Paley, Londres (2016); Site Gallery, Sheffield (2016); Lisson Gallery Londres, Frieze Live, Londres; James Fuentes, New York; Tetley Leeds; The Harris Museum and Art Gallery, Preston (2015).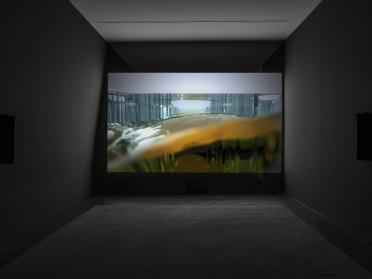 Exhibited at Lafayette Anticipations