Luc Avargues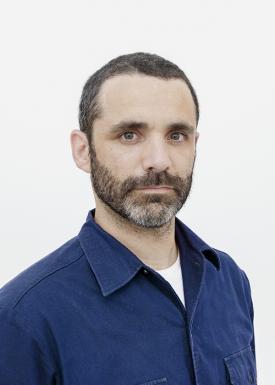 Born into a family close to the land and its vines, Luc Avargues' work questions the essence of food, the act of eating in its simplest dimension, that of prolonging life.
His cooking is that of his grandmother and his mother, an ancient practice that has been passed down. The installations proposed by Luc Avargues are to be performed. First of all by himself, but also by the public, to whom he gives a central place.
His spectator is an actor. When the artist executes a recipe live on furniture he has built, it is the act of cooking for others that he puts on a pedestal. Under the gaze of the audience, he builds his sculpture, the material of which is food. Once the preparation is complete, he withdraws and the audience ingests the food that has been transubstantiated into art. Then comes the time of the relic, where the traces of the action remain. Furniture, pans, soiled rags, crumbs and leftovers, all bear witness to the ceremonial of the meal and its preparation for a sacred time. As if to remind us that this banal gesture is in fact at the centre of life.