James Richards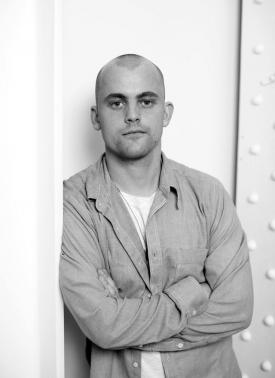 Born in 1983 at Cardiff (United Kingdom).
Lives and works in Berlin & London (Germany & United Kingdom).
James Richards is a British artist who lives in Berlin and London. He studied Fine Art at Chelsea College of Art & Design, London. In 2014 he was one of the four nominees for the Turner Prize.
James Richards' practice transcends the usual constraints of film and video projection by accumulating imagery in a manner that resists completion. Rather, the material of video is treated as a resource for constant manipulation. The 'work' emerges through the act of continual reconstitution. Many solo exhibitions present his work such as Requests and Antisongs, ICA London (2016), Crossing with Leslie Thornton, Rodeo Gallery London (2016), Crumb Mahogany, Bergen Kunsthall Norway (2016), Radio At Night, Museum of Contemporary Art Bordeaux (2016) and James Richards, Kunstverein Munich (2015).