Elene Usdin

Graduated from the Ecole Nationale Supérieure des Arts Décoratifs in 1996, she is rewarded in 2006 by the Picto for young fashion photography prize and in 2008 with a mention at the International Photo Award. She published her first monography, Stories, at the Contrejour editions in 2013.
Her work has been exhibited in solo show at the Galerie des arts graphiques, Paris; Galerie Farmani, Brooklyn; Galerie Esther Woerdehoff, Paris.
In 2014, the Museum of New Art de Detroit dedicated her and exhibition: Awake While I Am Dreaming.
Elene Usdin is an illustrator and photographer. Haunted by her dreams, she turns her enchanted vision of the world into images, colored with infinite imagination. Her thoroughly scripted photos combine a quest for the marvelous and with a play on gender.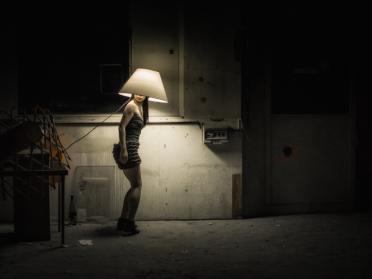 Exhibited at Lafayette Anticipations