Clara Pacotte & Charlotte Houette (EAAPES)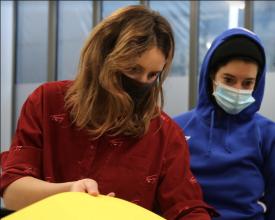 EAAPES is a research group around feminist writings in science fiction, created in 2017 by Clara Pacotte and Charlotte Houette within The Cheapest University.
The project received the CNAP research grant in 2019. Their publications, readers, provide the French public with access to texts, archives and interviews of contemporary feminist authors.