Cali Thornhill Dewitt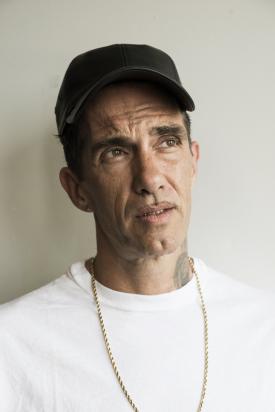 Born in 1973 at Sydney (British Columbia).
Lives and works in Los Angeles (California).
Cali Dewitt is a multidisciplinary artist from Los Angeles. He has exhibited extensively with recent exhibitions including Safe Words at Karma International in Los Angeles, Global Warning at Muddguts in New York, Going To California at Stems in Brussells and War Song at V1 in Copenhagen.
In addition to his fine art practice he collaborates on clothing and publishing with the likes of Varg, Kanye West, Neighborhood, Readymade and the brand Someware with Brendan Fowler. Recent books and publications include War Song (2019), Let Me Crash Here For A Moment (2018), Violent Music (2018), Manhattan (2017) and Over The Volcano (2016).