Arnaud Dezoteux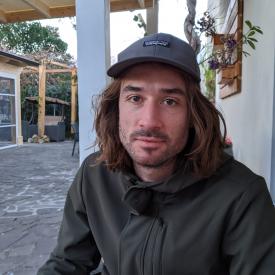 Born in 1987 at Bayonne (France).
Lives and works in Paris (France).
A 2011 graduate of the Beaux-Arts de Paris, Arnaud Dezoteux's films and installations focused on reality TV, seduction coaching or body-building and often use the green screen studio as the place for an atypical confrontation with the actors, bringing together backstage, improvisation and spectacular effect.
After a solo exhibition at the Edouard Manet gallery in Gennevilliers (2016), he presented his film "Miroir de Haute-Valnia" at the Centre Pompidou (2017) and a project around Billy the Kid at the Pernod-Ricard Foundation (2021).His films have been shown at the art centre Les Bains Douches in Alençon, at the Confort Moderne in Poitiers, at the Lafayette Foundation, at the Palais de Tokyo in Paris, at the 221A gallery in Vancouver or the Forde Gallery in Geneva.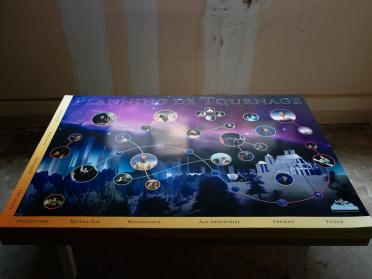 Exhibited at Lafayette Anticipations