Anne Teresa De Keersmaeker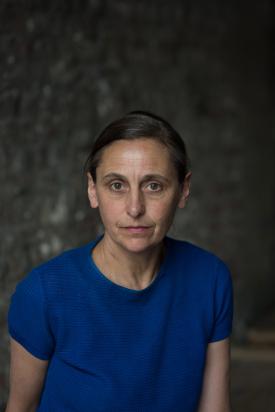 Lives and works in Bruxelles (Belgique).
After studying dance at the Mudra School in Brussels and New York University, Anne Teresa De Keersmaeker came to prominence in 1982 with Fase, Four Movements to the Music of Steve Reich. The following year, while creating the work Rosas danst Rosas, De Keersmaeker founded in Brussels her dance company titled "Rosas".
Since then, her choreography has been grounded in a rigorous and prolific exploration of the relationship between dance and music (from early music to contemporary and popular idioms). Between 1992 and 2007, Rosas was in residency at La Monnaie, the Brussels opera house, where De Keersmaeker has directed a number of ballets and operas. Contemporary music ensemble Ictus has been a constant partner, with key performances such as Drumming (1998) and Rain. In 1995, De Keersmaeker established the school P.A.R.T.S (Performing Arts Research and Training Studios) in Brussels, now an internationally renowned incubator for talented choregraphers. De Keersmaeker's latest works mark a visible "stripping down" of her choreography to essential principles. In 2013, she created Vortex Temporum to Gérard Grisey's spectral music. In 2015, this choreographic piece was adapted to a durational exhibition format at the WIELS art center in Brussels under the title Work/Travail/Arbeid subsequently presented at MoMA, the Centre Pompidou, and Tate Modern.
Exhibited at Lafayette Anticipations