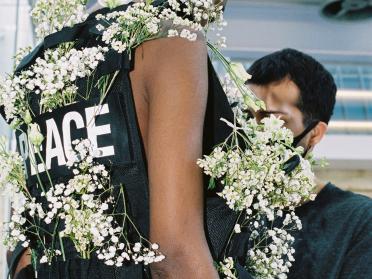 Sebastian A. De Ruffray is the creator and artistic director of Sevali. The "upcycled couture" label puts the reconditioning of scraps of fabric, second-hand pieces and found materials at the heart of its creative process.
"Every scrap garment we find already has a certain personality. With upcycling, whatever you do with the garment, it will always transmit that initial energy."
During his residency at Lafayette Anticipations, and with the help of our production and coordination team, Sebastian designed his new collection entitled "Collection_04", and imagined a catwalk performance on the 3rd floor of the building for Paris Fashion Week.