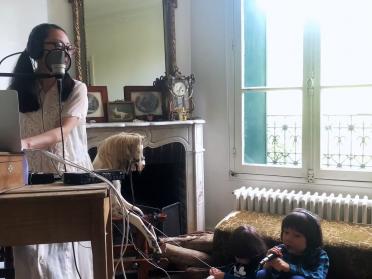 For Lifetime, through a "home session", Tujiko Noriko lets us glimpse into her creative process while guiding us through her house.
From this isolated wandering emerges a delicate poetry of everyday life, children's toys lying around, the plic-ploc of an old tap, Japanese kites drying in the wind... Through this short film,
Tujiko Noriko
invites us to mentally navigate into the passages that open up to us - be they sound or visual - and gradually plunges us into a dreamy fugue. "I tried to do the best of our confinement, staying together and united".