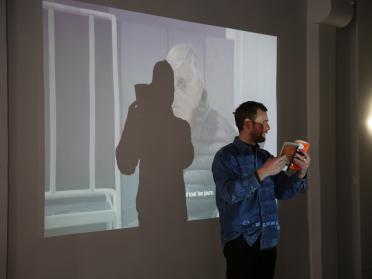 Paul Heintz is an artist who combines object, sound, video and installation.
During his residency at Lafayette Anticipations, Paul Heintz worked on the digitalization and editing of the video of his new project Character, exhibited at the GB Agency Gallery in May 2021.
In this film, he proposes to meet the London homonyms of the 1984 hero, Winston Smith - and thus see if there is, between all these individuals, an unspeakable link with the Orwellian hero.