× Cancel ×
Warm Up Session with Boychild 
Sunday 15 Nov 2020 from 12pm to 1:15pm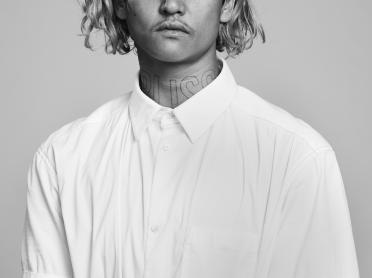 Following the government's announcements, the Foundation is closing its doors this Friday, October 30 and until further notice. All our upcoming events are cancelled. Our ticketing team will be contacting all ticket holders very soon.

Stay tuned via our social networks and newsletter to follow our future programming online.
Thank you for your understanding, see you soon!
This Warm Up Session with artist Tosh Basco (aka boychild) will be an exploration into improvisational movement in relation to text.
--
The Warm Up Sessions stem from the desire to collectively discover, embody and question training techniques in performance. The series aims to situate the warm up as a vital step in the creation of performance pieces. Thus, training is understood as a starting point for choreographic, dramaturgical or performative productions, both a process of sharing and reflecting. Based upon inclusive invitations, the Sessions seek to deconstruct silos between movement and thought. The series offers a space to practice and discuss, open to all, and conceived in close partnership with guest artists. In this experimental terrain, audience members become active participants, giving birth to an ephemeral and recurring event.

Recommended to wear comfortable clothes to move in, open to all.
Tosh Basco est une artiste dont le travail de performance en mouvement fonctionne par l'improvisation comme un mode de survie et de construction du monde dans l'espace liminaire et performatif où le devenir rencontre la représentation.
Inflexible sur l'expérience viscérale de la performance visuelle en direct, elle explique comment le mouvement de la forme peut communiquer ce qui reste impénétrable dans les images, et à travers le langage. Ses performances ont été présentées au Gropius Bau, à la Biennale de Venise, à la Biennale de Sydney, au Whitney Museum of American Art, au MoMA PS1, au San Francisco Museum of Modern Art, au Museum of Contemporary Art Chicago, au MOCA Los Angeles, au Stedelijk Museum Amsterdam, à l'ICA Londres et à Berghain.