« From trash to bag » with designer SEVALI
Thursday 04 Nov 2021 from 5:30pm to 7:30pm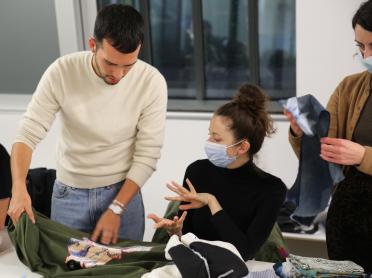 Design your own tote bag from recycled materials!
Accompanied by the expertise of Sebastian A. de Ruffray (SEVALI), learn how to make a bag from fabric scraps and found materials - essential elements in the artist's creative process!
Born in Santiago (Chile), Sebastian A. de Ruffray is a fashion designer.
He is the artistic director of SEVALI, a Paris-based fashion brand strongly oriented towards sustainable development issues. After studying in Milan and Saint Martins in London, he developed a work based on recycling and craft techniques.