In-Space Conversations
Monday 15 Apr 2019 from 5pm to 6:30pm
Free access by reservation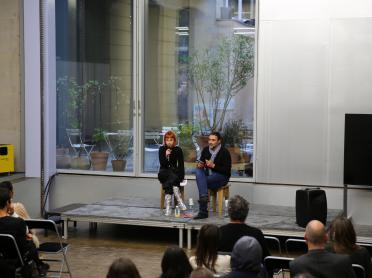 With Elise By Olsen and François Quintin
On the occasion of the launch of Wallet's fourth issue "Shamans of Space" and the current exhibition Passer-by by Atelier E.B, Lafayette Anticpations presents a conversation about the relationship between fashion and space.

The conversation is conducted by Elise By Olsen (Editor-in-Chief of Wallet) with Francois Quintin (Deputy Director of Lafayette Anticipations) to discuss the idea of the fashion museum as mausoleum and curatorial approach to fashion exhibitions.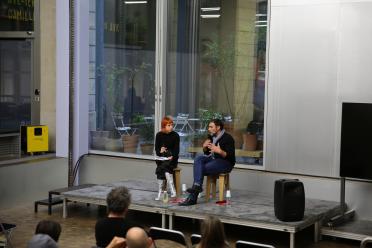 Elise By Olsen est une rédactrice, éditrice et curatrice norvégienne.
Avec une longue liste de projets artistiques et de mode, elle a collaboré avec des institutions telles que le British Fashion Council, 89plus (Hans Ulrich Obrist et Simon Castets), Business of Fashion, Thaddaeus Ropac, le Central Saint Martins, TEDx et des marques telles que les Galeries Lafayette, SSENSE et Gucci. Elle est actuellement rédactrice en chef de Wallet, une nouvelle publication dédiée au dialogue critique dans le secteur de la mode portant sur le monde des affaires, l'argent et la politique. Dans les numéros précédents de Wallet, elle a abordé des sujets tels que l'autorité, l'édition et l'éducation, et s'est exprimée devant l'influence financière et politique majeure d'une industrie de plus en plus mondialisée.