Launch of Temple Magazine (n°11)
Wednesday 05 Apr 2023 from 7pm to 9:30pm
Free access, without registration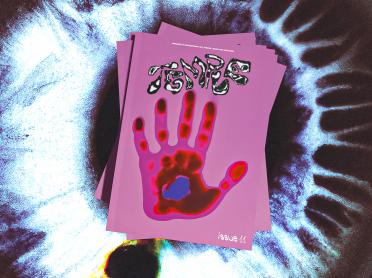 Temple Magazine launches its eleventh issue at Lafayette Anticipations.
This launch is augmented by an immersive virtual reality exhibition as well as a cycle of artist videos and a performance by Salomé Chatriot at 8pm.

Founded in 2018 by Anaïs Allias and Margaux Salarino, Temple is an annual magazine exploring the fields of contemporary art, fashion, design and innovation. Each issue presents a selection of creatives gathered around a theme.