I was a stranger among plants
Thursday 02 Sep 2021 from 5pm to 6pm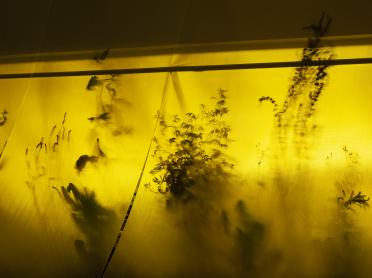 Based on the works of Marguerite Humeau, Estelle Zhong Mengual proposes to question our ways of seeing plants and the capacity of art to transform our attention to these other living beings than ourselves.
What is our eye for plants? What do we see of them when we encounter them? How can we learn to see them as something other than anonymous scenery? And what difference does it make to the world and to ourselves that we are no longer 'a stranger among plants'?
Estelle Zhong Mengual est historienne de l'art.
Normalienne et docteure, elle enseigne dans le Master en Arts politiques (SPEAP) à Sciences Po Paris. Elle est également titulaire de la chaire "Habiter le paysage. L'art à la rencontre du vivant" aux Beaux-Arts de Paris.
Elle est l'auteure de L'art en commun (Les Presses du Réel, 2019), et co-auteure de Esthétique de la rencontre (Seuil, 2018).
Son nouveau livre, Apprendre à voir. Le point de vue du vivant  est paru en juin 2021.
Crédit photo: Camille de Chenay
The lafayetteanticipations.com website uses cookies for audience measurement purposes.
By continuing your navigation on this site, you accept their use.