Flora Détraz, Gesächt, 2014
Monday 20 Sep 2021 from 5:30pm to 6pm
Tuesday 21 Sep 2021 from 7pm to 7:30pm
Wednesday 22 Sep 2021 from 5:30pm to 6pm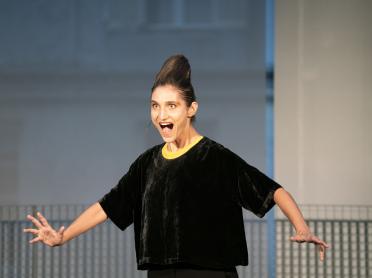 The solo Gesächt explores the idea that the body is made up of many other bodies: we are all the bodies we have copied, imitated, admired, loved, hated.
In a game between recognizable and unrecognizable, the body becomes a landscape where "figures" appear and disappear.
Flora Détraz has chosen to take up the figure of the opera singer because he is the being in representation par excellence.
She thus studied the postures and mimics of the baritone Dietrich Fisher Diskau. In this performance, she sees the body as the only vibrant terrain, with light as its only accompaniment and costume as its only appearance.

Conception Interpretation: Flora Détraz
Music: Der Leierman, Die Winterreise by Franz Schubert
Lighting: Arthur Gueydan
Acknowledgements: Marlene Monteiro Freitas, Patricia Portela and Miguel Pereira

Gesächt was created within the framework of the PEPCC - Forum Dança training course - Lisbon / PT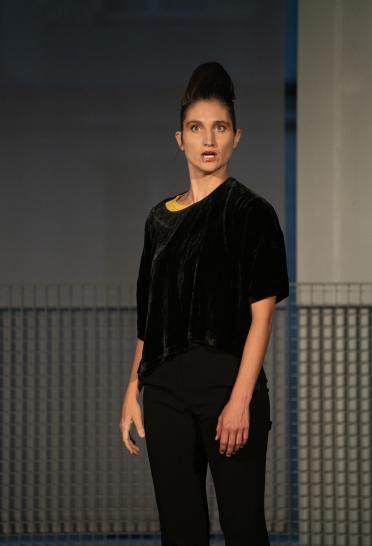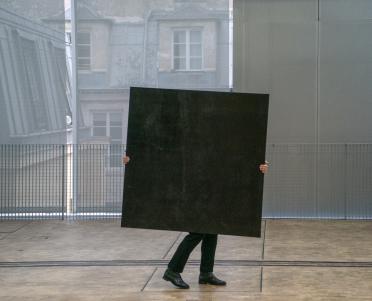 Flora Détraz se forme à la danse classique et suit des études littéraires avant d'intégrer la formation du Centre Chorégraphique National de Rillieux-la-pape, dirigée par Maguy Marin.
Elle rejoint ensuite le cyclede recherches chorégraphiques PEPCC, Forum Dança, à Lisbonne.
Depuis 2013, elle crée des pièces chorégraphiques qui questionnent la relation entre la voix et le mouvement : Peuplements (2013), Gesächt (2014), Tutuguri (2016), Muyte Maker (2018) et Glottis (2021).
En tant qu'interprète, elle travaille notamment avec Marlene Monteiro Freitas, Miguel Pereira, Laurent Cebe et Sara Anjo.