josin
Saturday 19 Oct 2019 from 5:30pm to 7:30pm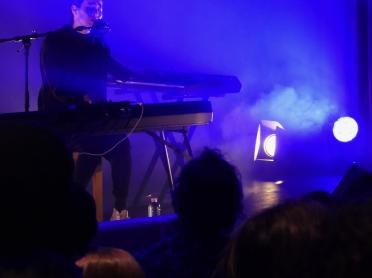 Josin – the project from German composer and producer Arabella Rauch – has released her highly anticipated debut album "In The Blank Space" in January 2019.
Josin's debut album sees a dynamic blend of electronic jolts, enhanced by keyboards and haunting poetic vocals that draw on a variety of traditions, from classical to electronic. As a self-taught producer, Josin is always experimenting, incorporating the electronical world into her writing as well as composing string arrangements. Somewhere between heart and mind the profoundness of her songs seems to resonate.

With the support of Citynove.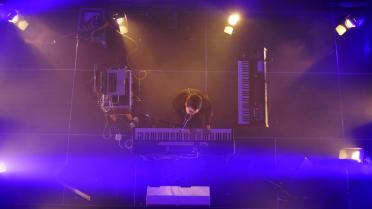 Née à Cologne d'une mère coréenne et d'un père allemand, tous deux chanteurs d'opéra, Josin a grandi dans un foyer où la musique régnait.
C'est à l'école de médecine de Nice que l'envie de faire sa propre musique est devenue incontournable. "J'ai décidé de suivre la voie artistique ", explique Josin. "J'ai fait ma première année de médecine, ce que je voulais faire depuis mon enfance. D'une certaine façon, je n'ai jamais vraiment vu ce qui se trouvait juste devant moi tout le temps - la musique. Peut-être parce que mes parents sont musiciens et que c'était si normal d'être dans un environnement artistique. J'ai vite réalisé que la musique et la médecine avaient besoin d'un engagement à 200% et que c'était une lutte intérieure de longue haleine. La musique a gagné ! Je pense que ce qui m'a amené à cette décision, c'est de comprendre que je ne pourrais plus jamais écouter de musique si je n'en faisais pas dans cette vie ou au moins si j'essayais."