Atelier Petites Bêtes
Saturday 19 Oct 2019 from 1pm to 3pm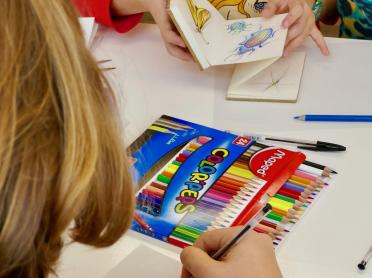 Illustrator Isabelle Simler invites children to create their mini folded book in which everyone can draw their own insect collection.
The workshop is followed by a snack from 4pm to 5pm at the A Rebours boutique. Isabelle Simler will sign her latest album "D'Après Nature" published by Courtes et Longues.

For children from 6 to 12 years old.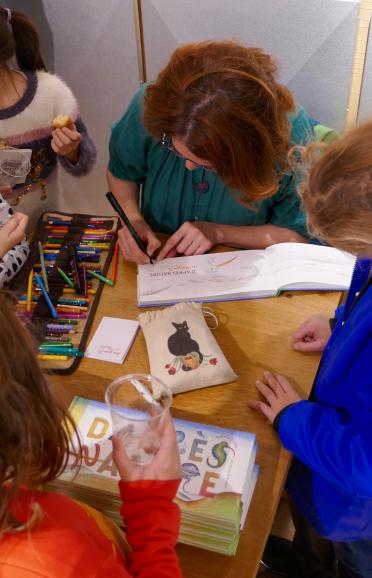 À la fois auteur et illustratrice, Isabelle Simler porte en elle un monde immense aux couleurs profondes, aux détails enivrants, peuplé d'animaux pleins de vie.
Au fil de ses livres, son univers se précise, se densifie, devient toujours plus vaste, toujours plus extraordinaire. Chacun de ses albums est une invitation à voyager plus loin, chacune de ses histoires, un nouveau poème. Sa technique privilégiée est le dessin à la palette graphique. Ainsi, Isabelle Simler plonge au cœur de ses dessins pour faire de chaque image une expérience exceptionnelle. Les livres d'Isabelle Simler sont traduits en anglais, japonais, coréen, chinois, italien et espagnol. En 2017, Plume, son premier album, a été couronné comme l'un des 10 meilleurs albums de l'année par le New York Times et la New York Public Library.